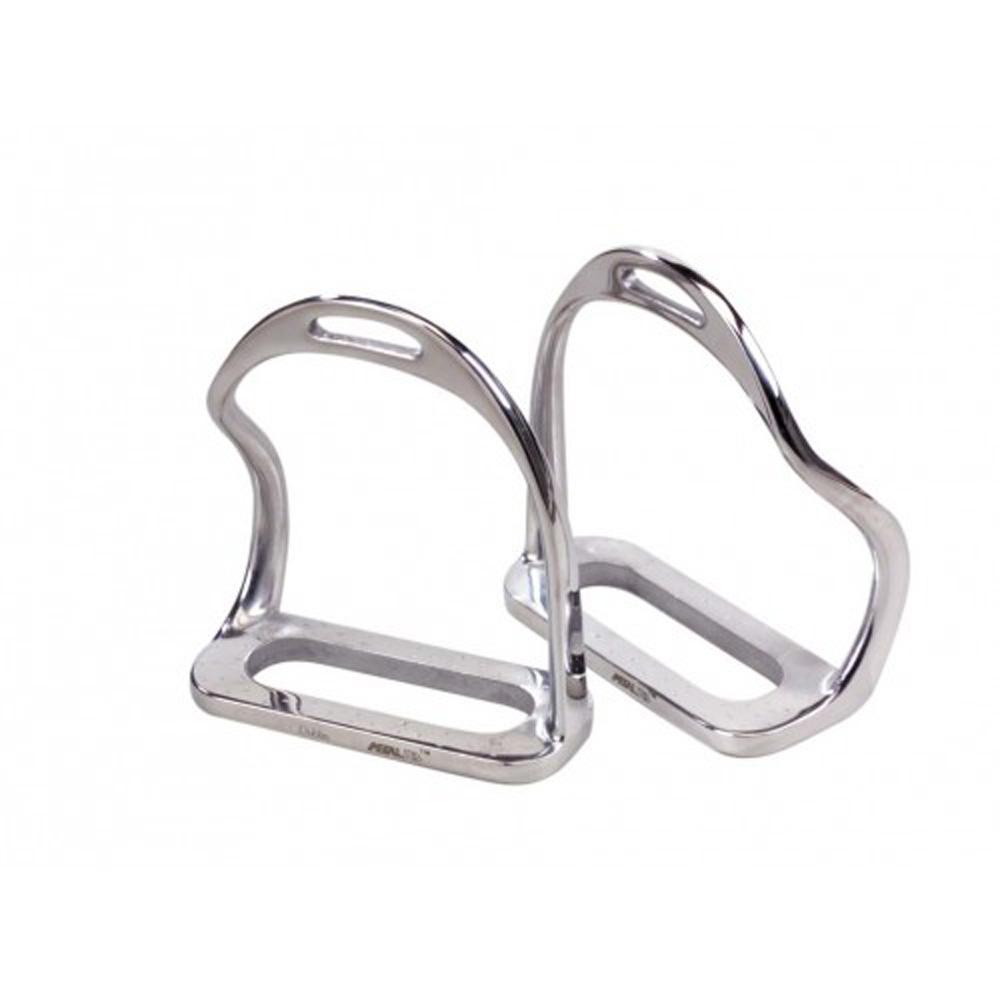 Bent Leg Irons
These Korsteel safety irons are made from a high quality stainless steel. These are Swan/Bent leg stirrup irons which are purposely shaped to allow for the riders foot to be released easily in case of a fall.
Available sizes 4″ – 5″
£30
The two bar stirrup Iron
The two bar stirrup iron is a classic English stirrup iron often seen on the hunting field and in the show ring. A neat and relatively lightweight stirrup iron, the two bar is stainless steel in construction for strength and durability
Sizes  31/2″ – 5″
£27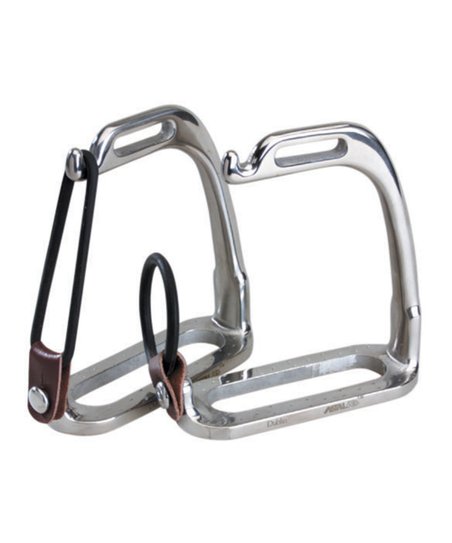 Peacock Safety Irons
These Korsteel Peacock Safety Stirrups feature a quick release rubber band that disconnects in the event of a fall, and therefore less likely that the rider's foot will get caught. These stirrups are perfect for children or beginners and come in 6 different widths.
Available 4″ – 43/4″
£31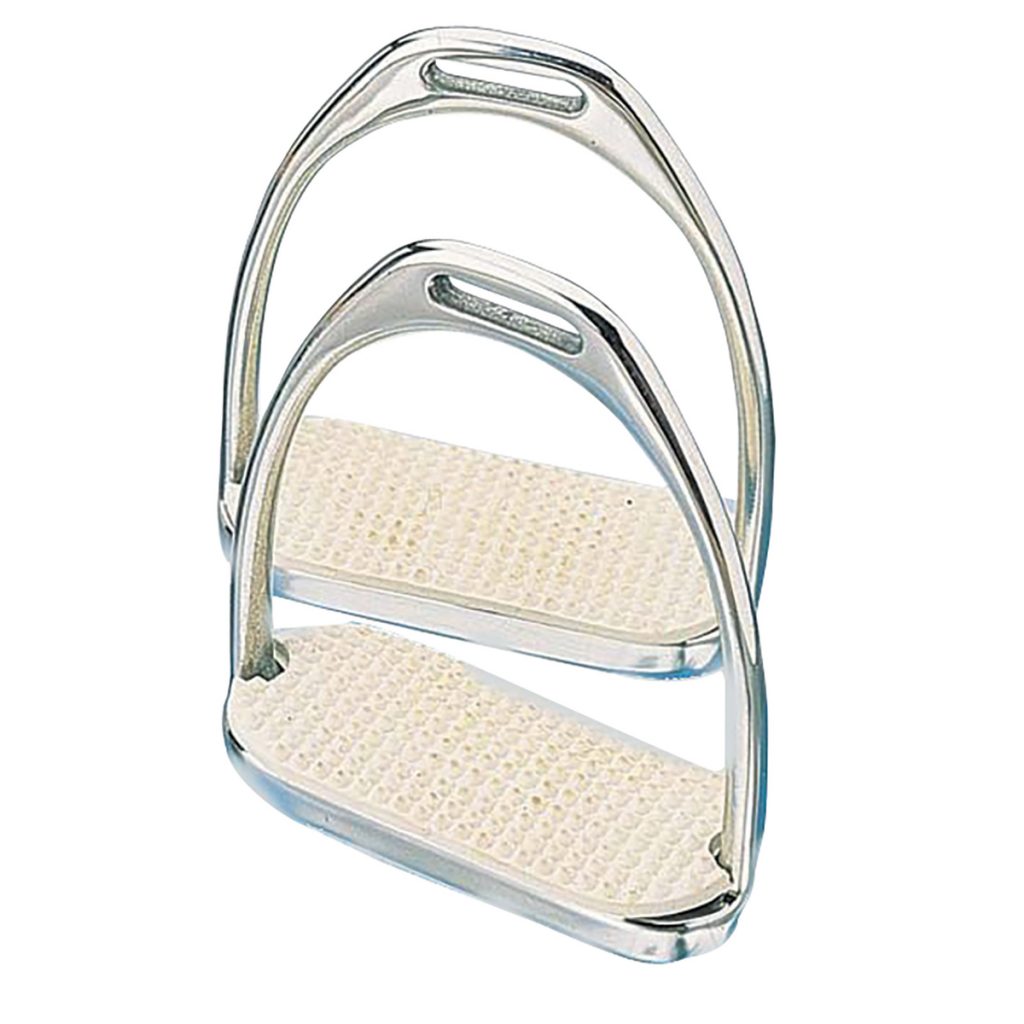 Knife Edge or Fillis Irons
Traditional stainless steel stirrups
These Korsteel Knife Edge Stirrups are quality stainless steel irons which are suitable for all types of events and come with a pair of rubber treads
Available in sizes 41/4″ – 5″
£40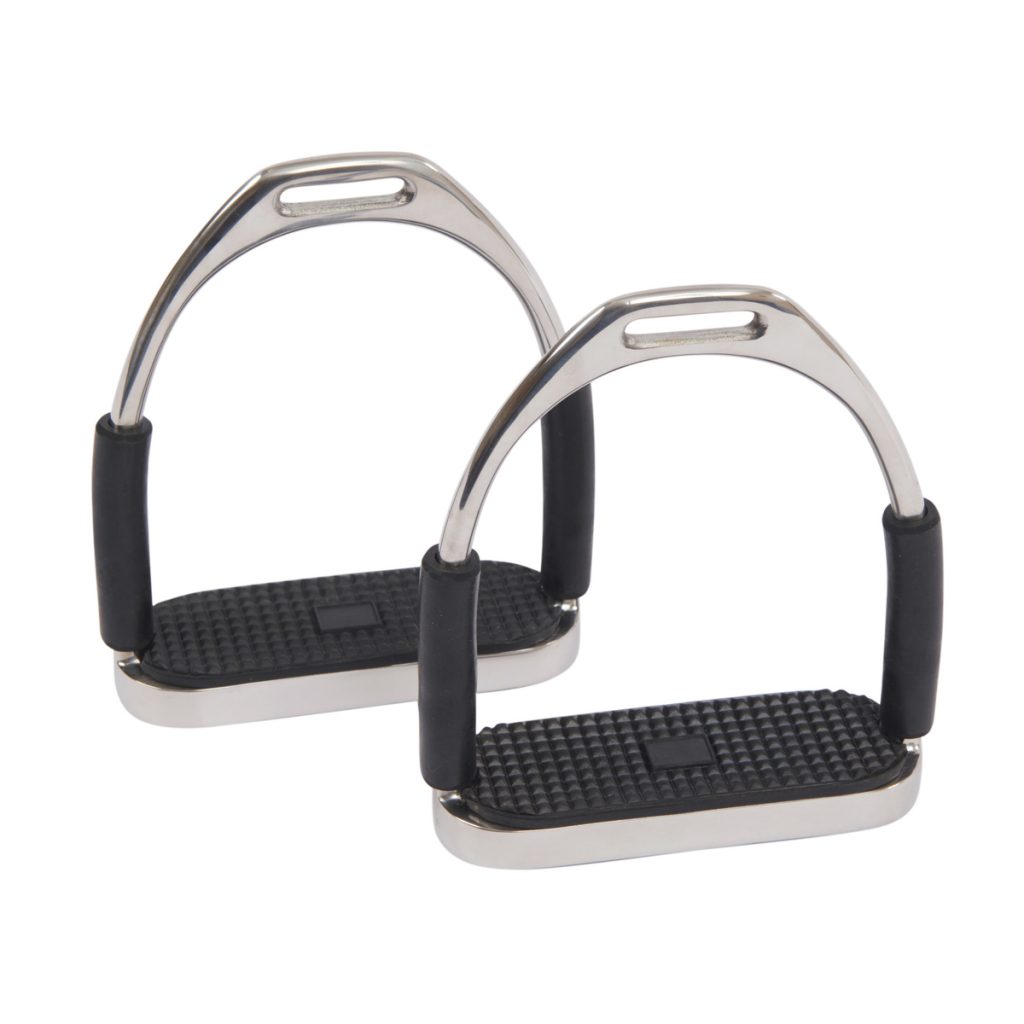 Flexible Fillis Stirrup Irons
These Korsteel Flexible Fillis Stirrup Irons are a stainless steel stirrups that allows forwards and backwards movement helping to relieve pressure on riders joints and also aids correct leg positioning.
Korsteel Flexible Fillis Stirrup Irons features:
Stainless steel stirrups
Allows forwards and backwards movement
Helps to relieve pressure on riders joints
Aids correct leg positioning
Available 41/2″, 43/4″ & 5″
£50