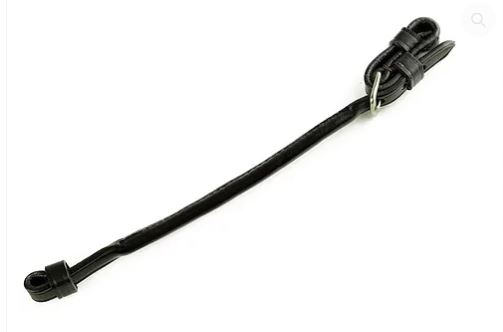 Ascot leather rolled lip strap
Ascot Quality leather Rolled Lip Strap with Stainless Steel fittings.
This Ascot finely Rolled Lip Strap is used with a double bridle, to keep the curb & shanks in line (on the bit).
Available in Black or Brown Leather
£8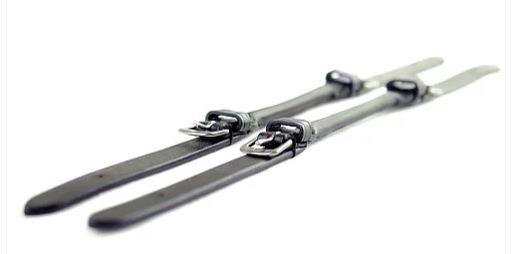 Ascot leather roundings
Quality Leather Pelham Roundings. These enable the use of one rein when using a pelham bit.
Our roundings come with buckle fastenings, and are sold in pairs.
Available Black or Brown
Pony 1/2″ or Full 5/8″ 
From £11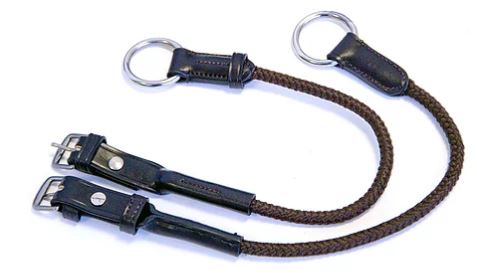 Dever rope gag cheeks 
Fine Quality Hand Sewn Rope Gag Cheeks.
The Single rope version have a screw to be undone to allow fitting to the Gag Bit.
The Double rope version have a loose ring which is easily removed for fitting to the Gag bit.
Available in Brown One Length: 16″/40cm Overall
3/4″ width
**PLEASE NOTE SINGE ROPE UNAVAILABLE AT THE MOMENT – WE DO HAVE THE DOUBLE ROPE IN STOCK**
£23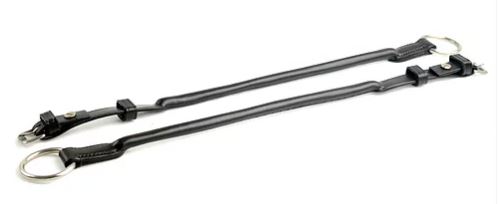 Dever leather gag cheeks
Fine Quality English Leather hand sewn Gag cheek pieces with Stainless Steel Fittings.
The Gag Cheeks come with a screw fastening for ease when fitting to your Gag bit. The reins attach to the Stainless Steel ring.
Available Back or Brown 
One Length 16″/40cm Overall
Buckle 5/8″/16mm  or 3/4″/19mm wide
From £37

Shires leather Curb Chain
Quality Blenheim leather curb chain
Available Black or Brown
Pony, Cob or Full
£9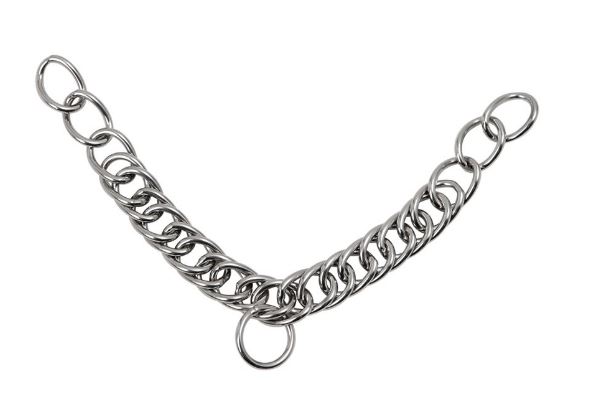 Shires Double link curb chain
Stainless steel
Available Pony or Cob/Full
£5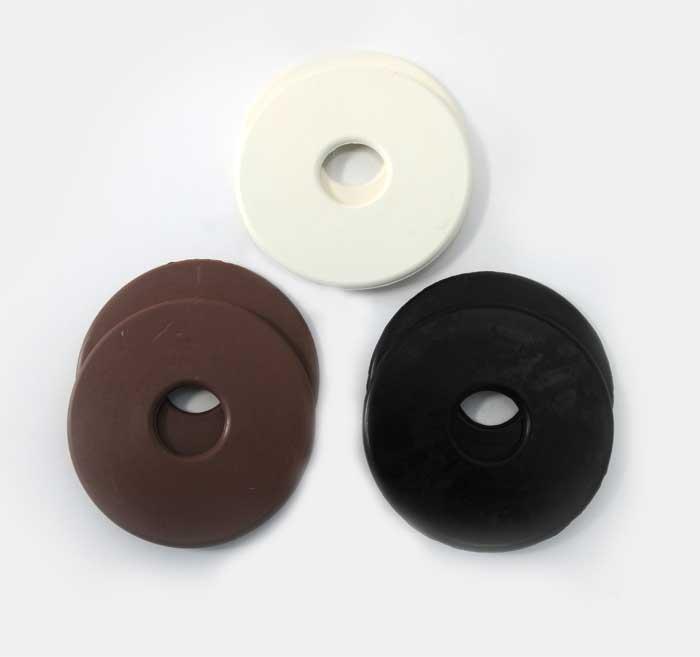 Equus Rubber bit guards
Cheek guards are to protect the horse's lips from chafing and pinching. Made in the UK from good quality flexible rubber.
Available Black, Brown or White
£5 pair