Albion K2 GP Adjustable  RRP £2280
Albion celebrated the Millennium with the launch of the K2 range.
The K2 GP has been designed for those riders looking for a comfortable, high quality, all-round saddle, suitable for jumping and showing.
Riders looking for a comfortable, supportive seat and leg position love the K2 GP. The standard knee rolls are medium size, soft and supportive, fixed in one position under the flap.
Chosen over many years by riders in all disciplines because of its comfort and fit for both horse and rider.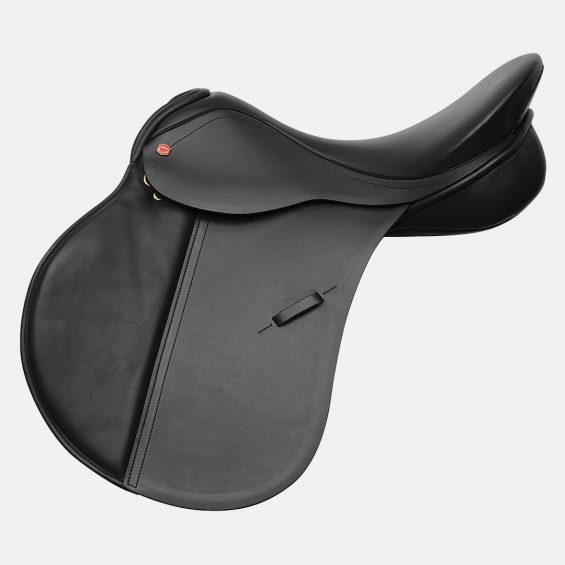 Albion K2 Jump  RRP £2280
Albion's highly popular K2 Jump saddle was launched in the year 2000 and is still recognised as one of the best jumping saddles on the market today. Due to it's success, Albion launched a brand new sleek design in summer 2014.
The K2 Jump saddle has been designed with a super soft seat and a closer positive leg position for added rider comfort. With a wider panel bearing surface and our Adjusta-Tree technology, our NEW K2 jump is as comfortable for the horse as it is for the rider.
Riders looking for a slightly deeper seat with a very supportive leg love the K2 Jump Saddle.
Available in full grain Ultima with white stitching and traditional leathers giving comfort, style and durability.
· All Seat Sizes 16″ – 18.5″
· All Adjusta – Tree™ Fittings N – XW
· Template Option
· K2 Tree & K2 Flat Tree
· Standard Gusset & 3" Gusset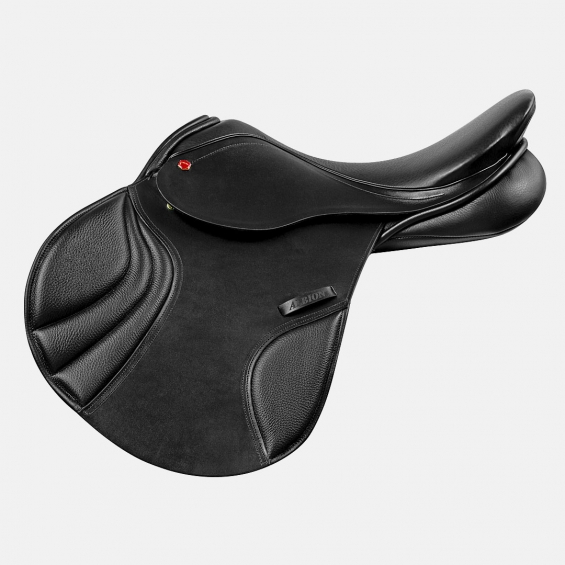 K3 SPORT JUMP SADDLE
RRP £2850
The K3 Sport Jump – the monoflap jump saddle with an exceptional pedigree.
Designed by Albion's esteemed internal design team, the K3 Sport Jump builds on the success of Albion's best selling K2 Jump Saddle, with a new monoflap design that brings riders a range of benefits.
The K3 Sport Jump was created due to demand for a lightweight monoflap saddle that exceeded expectations and was perfect for amateur and professional riders alike.
The monoflap design is one key element with the single flap helping to create a closer contact and a lighter weight design. It benefits from modern styling, super soft half deep seat, an adjustable girth strapping system, and a pure wool flock and felt lined panel to allow minor adjustments for an unrivalled fit. It's been created around three key pillars: comfort, security, and stability. We feel it excels in all three.
When it comes to the tree, the foundation of any saddle, the K3 Sport Jump saddle is built on the proven, tested and trusted Adjusta-Tree™. This is a unique tree to Albion and one that our customers love.
As for sizing options, the K3 Sport Jump is available in 17", 17.5" and 18" seat sizes, in a range of different Adjusta-Tree™ fittings, to ensure that the fit is perfect for you and your horse.
As per all our saddles, the K3 Sport Jump can also be customised with new Glitz fabric on block coverings and back of cantle, coloured welts and more.
Contact us to arrange your K3 Sport Jump Fitting.
Key features of the K3 Sport Jump:
• Monoflap design
• Lightweight
• Modern styling
• Adjustable girth strapping system for stability
• Silver fittings
• Jumping hook stirrup bars
• Adjusta-Tree™
• Felt lined panel with wool flocking
• Made from lightly shrunken hide and hardwearing full grain supple flap leather
• Super soft half deep seat profile
• Standard flap length with forward profile
• Cushioned and supportive fixed knee and thigh blocks
• Matching accessories
Size, colour and customisation options
Seat size: 17", 17.5" 18"
Adjusta-Tree™ width fittings: N, NM, M, MM, MW, W, XW, T
Panel depth options: 2.5" or 3" gusset
Customisation: Glitz material available in black, red and blue for block coverings and back cantles. Coloured welt also available