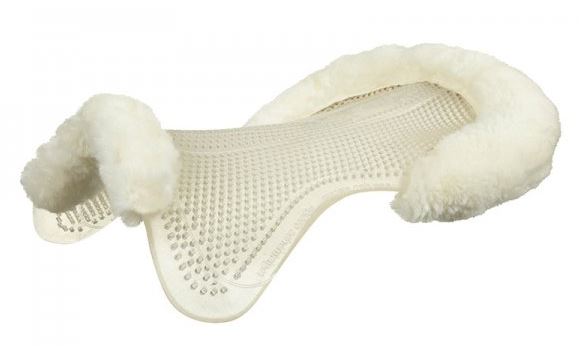 Acavallo Just-Gel Lambskin Half Pad White

This beautiful pad offers the best of both worlds. The therapeutic shock absorption of our shaped gel pad with added security of the non-slip properties of the gel on both sides. This allows the saddle to adhere to the top side and the bottom side to the numnah/square or the horses back if used on its own. The saddle is then cradled in a luxurious lambskin front & back rolled edge for the ultimate in 'good-looks'. The whole pad can be machine washed on 30 degrees.
Clear Gel with White sheep skin rolls
£115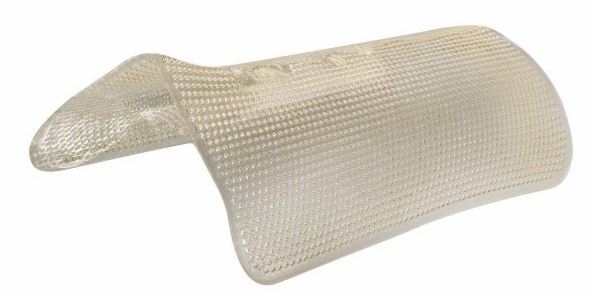 Acavallo Light Weight Gel non slip pad
This extremely light weight gel pad can be used directly on the horses back or between numnah and saddle. It is very popular within the showing world as it is very good at stopping saddles from rolling side to side. It also helps stop saddles slipping up the neck and slipping backwards. The product can be cut with a pair of scissors for smaller saddles.
The active soft gel pad is a easy care non toxic breathable product that is machine washable or by simply running under water using a mild soap.
Available in clear gel.
£33