Ideal Highland and Cob GP   RRP £1300
H&C, short for Highland and Cob. The saddle is particularly useful in fitting these breeds.
Designed on a special tree ensuring an extra wide head means the saddle fits over more of the breadth of the withers and ensures improved weight distribution.
Available in brown or black
Sizes: 16.5″,17″, 17.5″, 18″, and 18″.5
Widths: Medium, Wide, X wide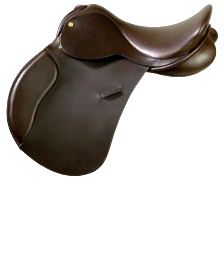 SALE  – Ideal 1650 GP   RRP £1450  NOW £750   -SALE
This saddle was designed after much demand from our retailers who were familiar with the fit of our Suzannah Dressage saddle. The 1650 GP is an all-purpose saddle constructed on the same tree as the Suzannah with the exception of the stirrup bars being located slightly further forward enabling a more all-purpose riding position.
Sizes; 16½", 17″, 17½" & 18″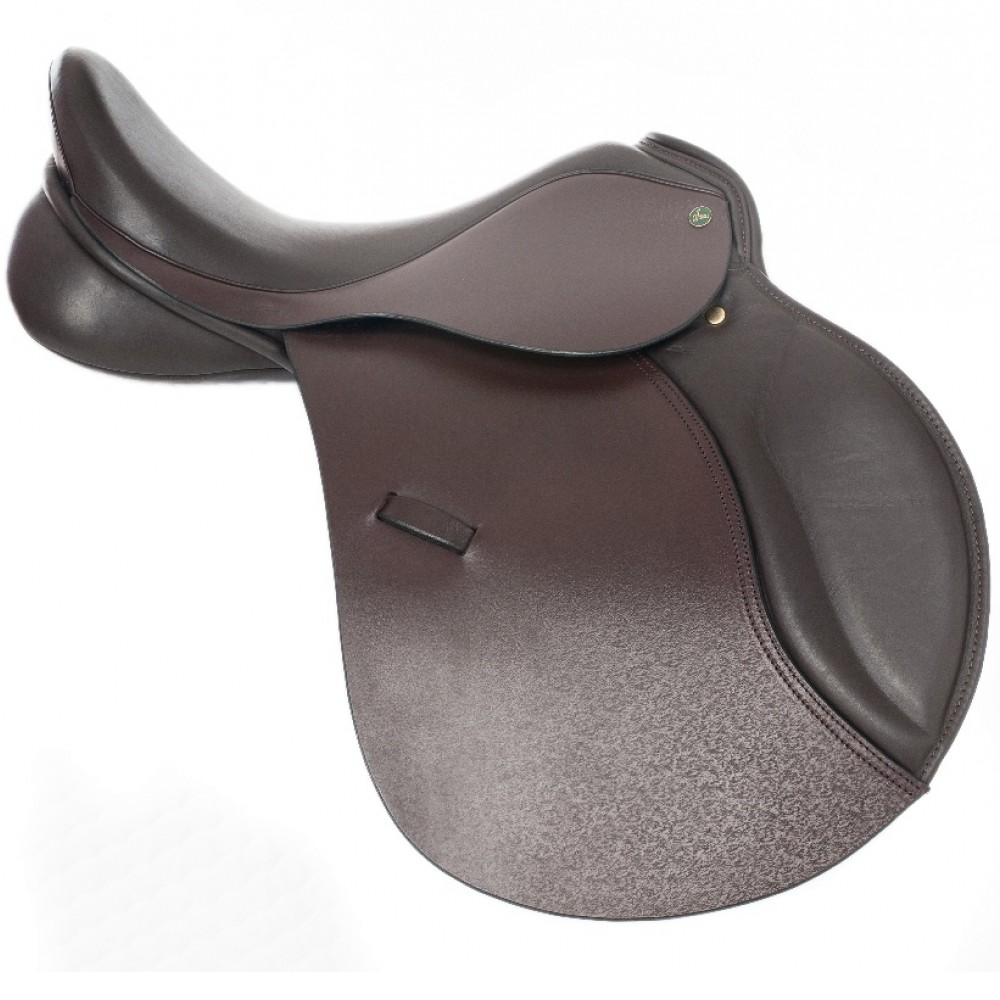 Ideal Gazelle Jump  RRP £1400 
A jumping version of our 1550 GPD saddle, which provides a wider seat with all the benefits. It has ghost pad-lines to enable fold in the soft knee-pads to ensure comfort and security. This saddle also has adjustable thigh blocks which are held in place by hook and loop fastening and has proved to be popular with the hunting fraternity.
Sizes; 17", 17½" & 18"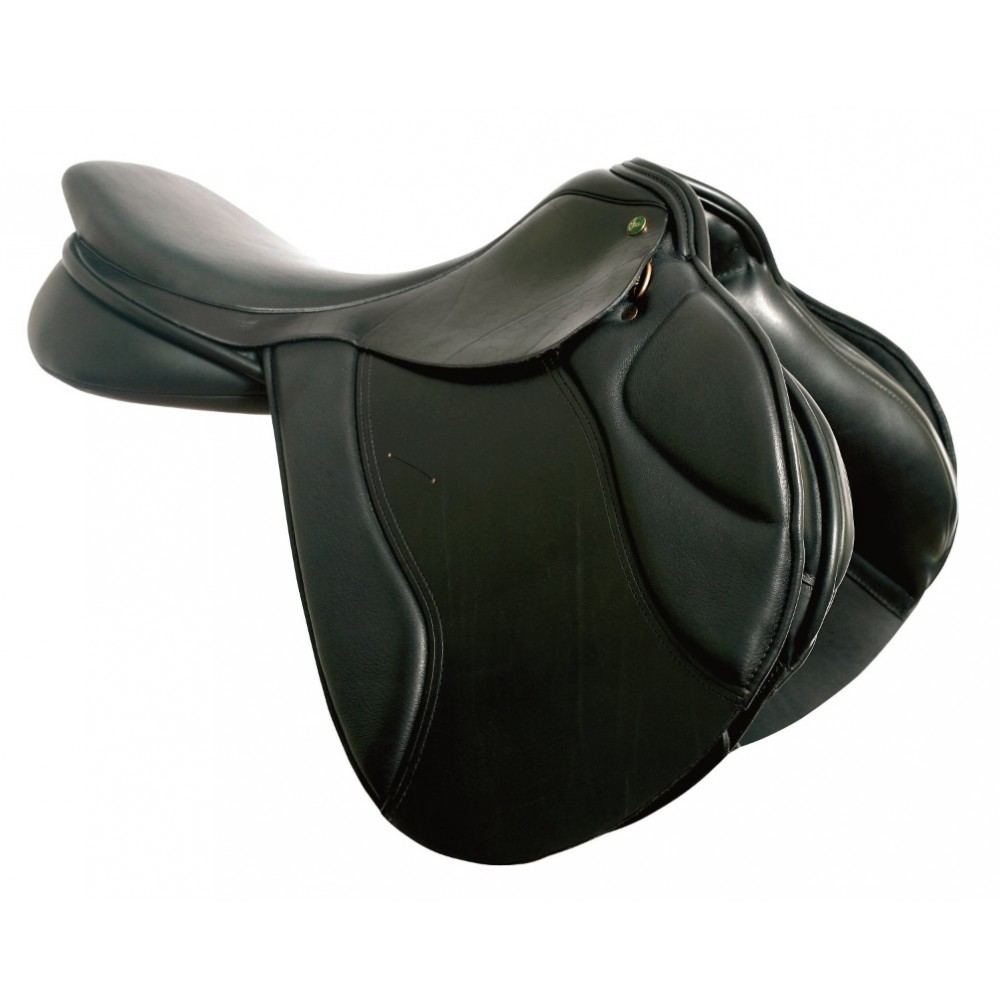 Ideal Apollo Jump
The Apollo was developed following the success of the Impala. 
Created with the same thought as the Impala but with a lower head, wider rail angles & a lower profile panel to accommodate the broader animal. The square cantle, semi open seat & defined, cupped knee block make it the perfect saddle to enjoy most aspects of riding, particularly jumping & a fast canter across the stubble! 

Sizes; 16½", 17", 17½" & 18"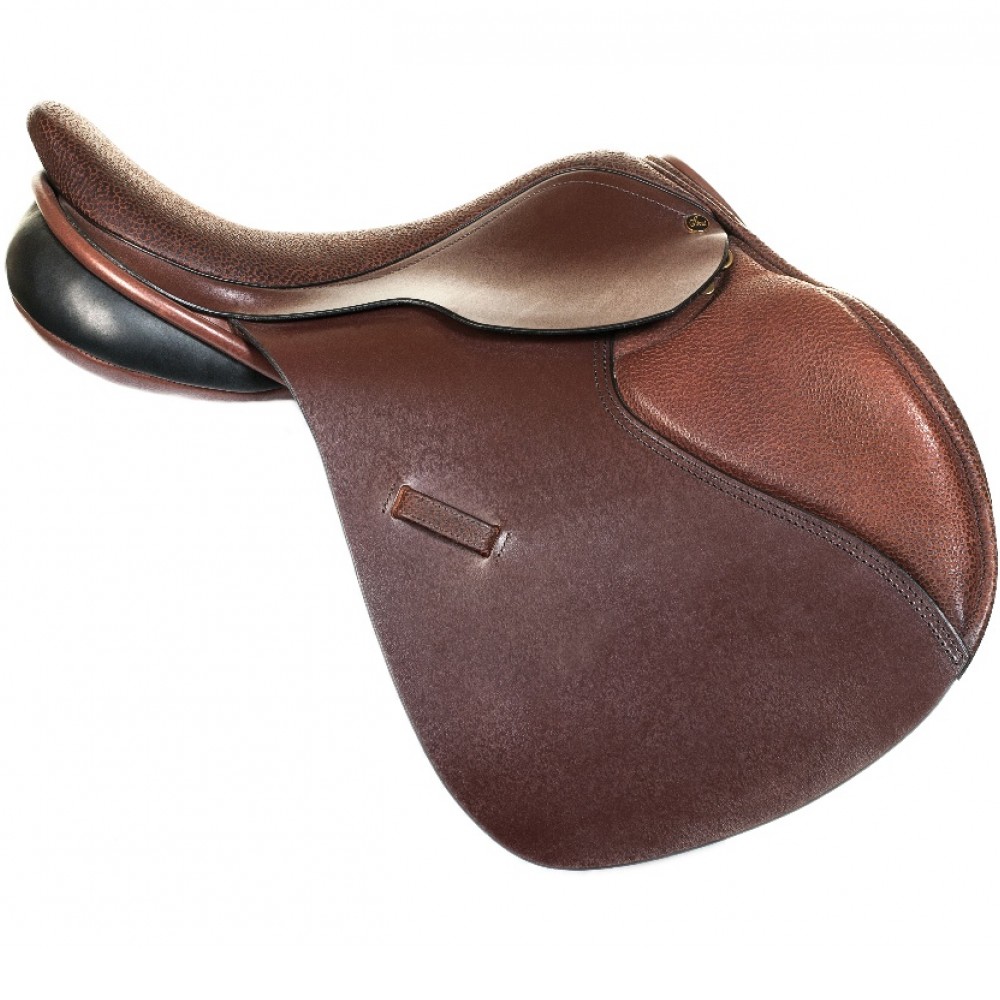 Ideal Impala Jump  £1600 RRP
NOW ON SALE – SEE OUR 'SALE SADDLES SECTION' – NEW PRICE £950
This saddle was launched in 2006 aimed at providing a saddle with lots of panel surface area to accommodate fit and well-muscled competition horses. It features a cupped pad over a knee block and thigh block adjustability with hook and loop fastening.
Sizes; 17″, 17½", 18″ & 18½"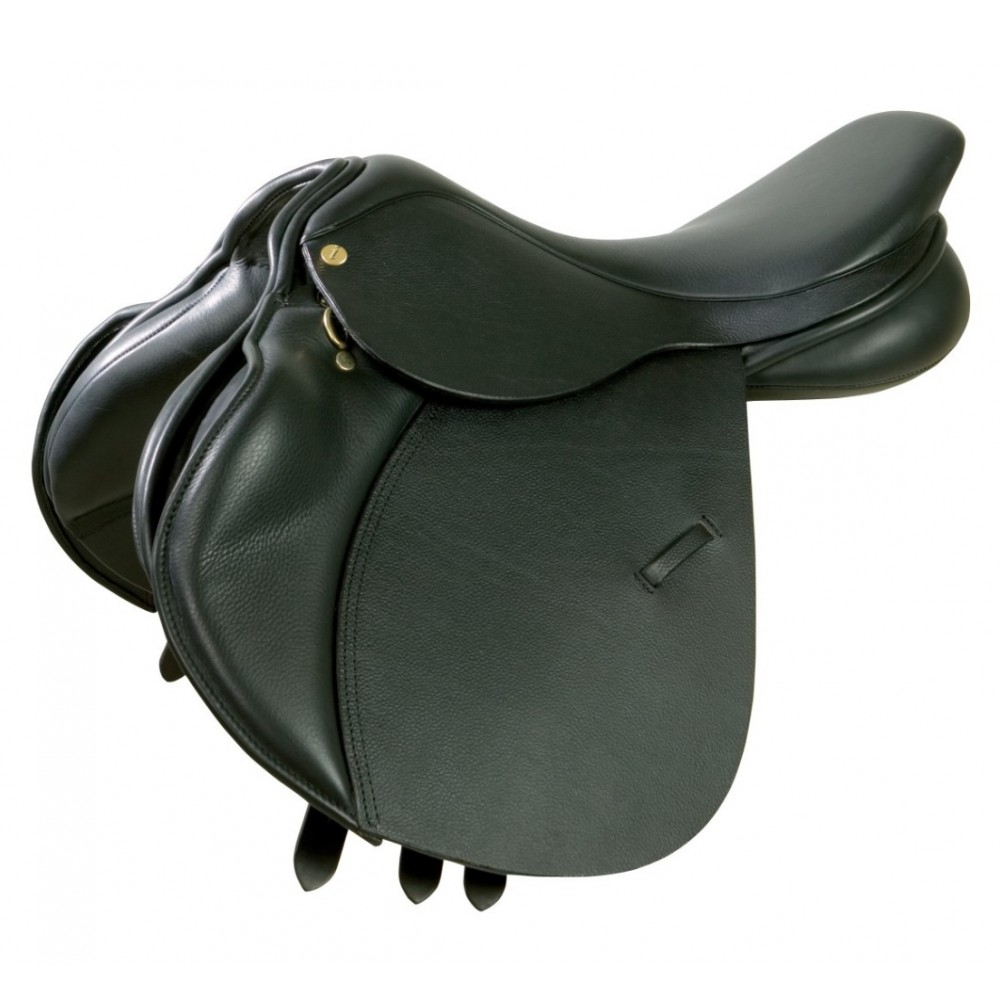 Technical & Traditional (T&T) Monoflap XC Jump Fully Adjustable
Technical & Traditional (T&T) Monoflap XC Jump. Manufactured out of Veg Tan solid leather and soft hide. Pre- moulded medium soft flat seat. Forward integrated mono flap for close contact position. This saddle can be easily adjusted using Ideals gullet system.

Sizes; 16½", 17″, 17½" & 18″

RRP: from £1695.00
ERGONOMIC GULLET PLATES (EGP)
Ergonomic Gullet Plate System (EGP) for our T&T models.
RRP: from £35